LISA BERG
REALTOR / BROKER
Hello and Welcome!
My name is Lisa Berg, please come in and take a look around.
I ♥ my career and the people I serve. I am my clients' greatest advocate, always putting their needs and best interests first in the truest sense of the word, with that simple idea at heart.
My real estate career is built on the foundation of integrity, honesty, education, and communication.
Whether you're a first-time buyer or seller, seasoned pro, or discerning investor, I will listen to your needs, negotiate fiercely upon your behalf, and deliver unparalleled service. No matter the price range we are working in, it is a tremendous pleasure helping someone buy or sell their home and fulfill their dreams.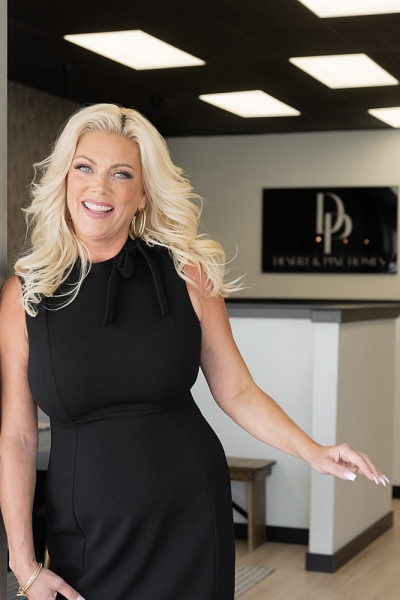 Testimonials
My family and I were extremely impressed with Lisa's persistence and professionalism. She went above and beyond to sell our home. She talked us through every step of the selling process. Our house sold in 2 days and Lisa was with us every step of the way. Lisa was really great to work with! I 100% recommend her!

4thgradejoolz


June 1, 2022

Lisa is the best! She was thorough and professional and a pleasure to work with. She was honest and forthright. She made what could have been a stressful and difficult process as seamless as could be. She really listened, cares passionately about her work and her calming manner worked wonders for us. She is very knowledgeable and communicates clearly, making the process easy. Her commitment is reflected in her attention to details.

tara lancaster


May 27, 2022

Lisa is fantastic! Lisa knows the entire process of home buying inside and out and helped us along the way by explaining every step along the way and doing the legwork to make the process so easy. We wouldn't have been able to get our dream home without Lisa's expertise and guidance. Would strongly recommend to everyone.

Elijah Elfo


March 24, 2022

Lisa was wonderful and made our first home buying experience so easy and pleasant. She encouraged us to view any home we were even a little bit interested in, even if we felt on the fence about it, so we could really determine what features were most important to us. We never felt like it was an inconvenience to schedule a viewing for a home we had doubts about. Along the way she offered so much encouragement about how the right house would come along—and it did! When we're ready for house #2 we will define work with Lisa again!

stephaniegcarbajal


December 22, 2021

Lisa IS the BEST of the BEST. She was always available no matter the hour. Always negotiating with our best interest and didn't let up when she knew we wanted something in order to make the deal. She was classy and professional in every situation. I'm blown away at how she balances all she does with numerous clients but makes you feel like you are the only ones she has. I will recommend her to everyone I come in contact with who is looking at selling/buying a home. Like I said, Lisa is the BEST of the BEST.

mkhcruiser


December 6, 2021

From start to finish Lisa made our home selling experience such a positive one – we never doubted her ability to help negotiate our home. Lisa made the whole process of selling our home so much easier and helped us get top dollar. Her suggestion of home staging made a huge difference in how long it...

jenipherlynn4


August 26, 2021

Lisa is a fantastic realtor. Tremendous support through the "looking" phase. Provide a wealth of information about properties we were interested in and kept us well informed on market. Once we settled on what we wanted, she was there for us every step of the way. She made the whole process a...

ltcolsimba


July 15, 2021

Lisa did an incredible job helping us not only purchase our first home, but selling our home as well. She is personable, extremely knowledgeable, transparent and communicative. Lisa guided us through every step of the way throughout the buying and selling process. She worked very hard for us to...

user8290525


August 12, 2020

I love to give back. With the purchase or sale of each home, I will make a donation to the
Make A Wish Foundation. Giving a gift that will change lives forever. The gift of a wish coming true!